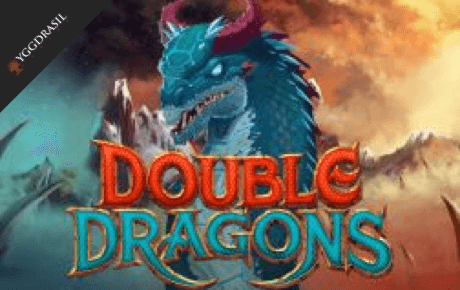 Dragons are the most powerful and most popular mythical creatures that appear in most fairy tales and myths. There is a legend that the Vikings were the first people who tamed these proud and dangerous animals. The famous series "Game Of Thrones" perfectly describes the power and origin of dragons. Therefore, the Yggdrasil Gaming company decided to portray these creatures, too. We propose to consider the Double Dragons video slot, which has become popular due to the excellent graphics, great payouts and amazing bonus rounds that are activated again and again.
Gameplay and Prizes
Yggdrasil Gaming is a young studio that produces amazing video slots. They are always filled with advanced visual effects and interesting storylines. Double Dragons slot does not disappoint gamers, because it meets all the requirements. First of all, Double Dragons is a 3D slot, so all components are realistic…sometimes dragons even scare users. To surprise the players, the developers chose an unusual location: a misty valley where mythical dragons live.
Floating clouds and fog obscure the mountain peaks and only the dragon's flame can destroy this ice.
The background is divided into 2 colors: blue and orange. Such a graphic technique creates a certain contrast. The warlike melody complements the visual effects that perfectly play around the dragon theme.
The playing field consists of 5 reels and 25 paylines. The stylized frame in the form of two dragons places not only reels, but also special elements intended for bonus options. The control panel is made in two colors, too. All lines are fixed, so players only need to make a bet. This action is performed using the Coin Value key. This figure varies from 0.01 to 5 coins. Max Bet makes the biggest bet. All players, beginners and professionals should visit the theoretical section with the rules. As usual, the manufacturer offers a section with additional settings. Two buttons with round buttons trigger manual / automatic spins.
Features and Bonuses
There are 2 kinds of dragons: red and blue. Each of them performs the functions of the Joker. Therefore, they replace the secondary images and also participate in the bonus features:
The blue dragon's head doubles all payouts;
The head of the red dragon adds two or three extra wild in several cells on the screen.
In addition, the appearance of the Joker increases the special scale by one point. When this counter increases to 9, the player will receive Free Spins. In the next 5 rounds you will not bet, so this is a great opportunity to increase your bankroll. During free spins, the user can run the bonus "Double Dragon" mini-game. You will see several dragons that expand and take up many cells.