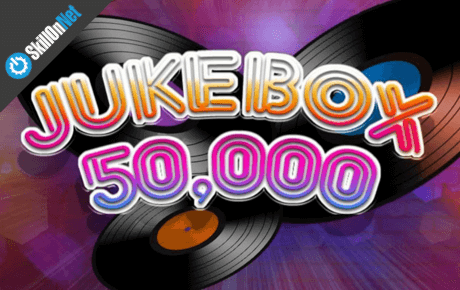 With this online slot every gamer will remember the classics. Platinum discs, rare furniture and big wins are presented in the "Juke Box 50000" slot which was released by SkillOnNet. In search of new ideas, the provider drew attention to the Juke Box. These are musical machines that were popular in America in the 70s. This device contained several plates with songs that were played alternately. They appeared in all cafes and restaurants, so their popularity is obvious. Between 1960 and 1970, about a million such devices appeared in America.
Gameplay and Prizes
Today, there are a lot of companies that have returned to the classics and started producing "classic" versions of the Juke Box. For this reason, the SkillOnNet provider decided to recreate the legendary music machine in a themed online slot. Developers spent a lot of time to surprise gamers. It is worth noting the high quality of this gaming model. As we have said, jukeboxes were located in different cafes, so we see the corresponding interior on the main screen. The back wall is illuminated with bright spotlights. Of course, most of the screen is designed for a musical machine that contains 3 reels / 5 winning lines. The art and music takes a person to America in the 70s. If you are not doing any action, then a screensaver with a dancer will appear.
Pay attention to the paytable. It is located under the playing field. This means you do not need to look for rules and instructions in other sections. It will save a lot of time, besides, you can always follow the characters. Before you press the green SPIN button, you need to select the game options. We mean the size of the bet (Denomination button) and the number of active lines (Lines). If you came to win the jackpot (50,000 credits), then press MAX BET and start playing. This option activates all lines and makes the biggest bet, increasing your chances of winning. If you want to turn off or turn on the music, click on the speaker.
Features and Bonuses
From time to time your Juke Box will change color. This happens when the combination appears on the reels. In addition, victories are accompanied by animated screensavers on the screen where the paytable is located. You do not need to wait for the appearance of special symbols and bonus rounds. As we said, the Juke Box 50000 is a classic, so it has no features. But even without bonuses, this is one of the most popular slots. It gives a lot of payouts and also gives nostalgia.
If you are looking for retro slots, then pay attention to the Juke Box 50000. You can run it right now. In addition, you do not need to register and risk money if you decide to play on our site. Use this opportunity to develop a strategy and explore all the nuances.