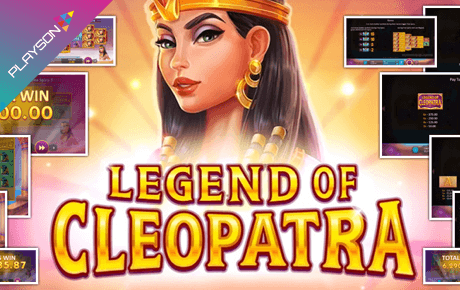 This is a game from the Playson studio, that was designed to deliver the best experience possible to the gamers from all over the world. The main theme for this game is the famous story about the ancient Egypt. The developers of the game have worked hard, just to make sure, that their gambling project will look great, no matter on what platform you play. This game is focused on the sand, creatures and all other stuff, that you could find in such period of history. This project contains a lot of surprises. One of them is that you are able to play it with no registration required. For this purpose, the player just needs to use the free trial mode. It has everything you need and even more. Besides, you will not have to pay anything in order to enjoy this project on any device you have. It is possible to play this game on the portable gadget. The only thing the player will need – is an active connection to the net.
Gameplay and Prizes
This legend begins with the same objective, like most of the modern projects. The player needs to collect the matching items on the same paying line, in order to increase the score. It is the only way on how to make things properly. You will find out, that this game is unique, when you will see that there are over one hundred lines and interesting scheme of the reels: 2-3-3-4-5-5. It will impress you with the representation, that will blow your mind with the kind of how it all looks.
Just imagine, in how many times you can increase the overall winnings. You won't find any other game, that has so many interesting ways of betting. It's up to gamer how to put the money at stake. There are a lot of variations of that. The starting bet comes from 0.2 and the final comes to 100. You will decide how much to bet. But consider one thing, the bigger your bet is, the better the outcome will be. However, don't forget that you can lose your money. So it's important for you to develop a strategy with the help of which, you are going to play for the rest of your gaming sessions in order to get the best result.
Features and Bonuses
There are couple of ways to increase the overall score much quicker, than with the use of the regular items. For example, if the player looks for scatters, they will trigger the free spins event. The logo of the game will give you the prize with the specific amount of money. The image of the emperor gives even more money. But the best thing, that you need to pay your attention to – is a golden wild symbol. It will give you a chance to get the biggest prize of the game – 50000 coins.