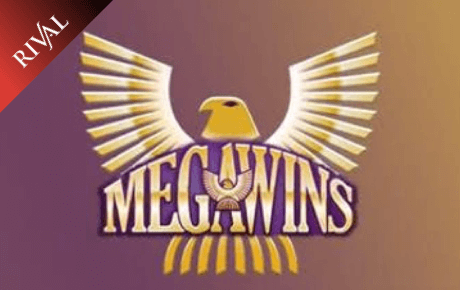 The company Rival appeared in 2005 in Cyprus, and a year later it released it's first software. It turned out to be very successful and attracted a lot of users. The products of this company are of quality, reliable and innovative. The video slot "Megawins" is made in the classical theme with using a fruits thematic. This slot is similar to "one-armed bandits", which started the history of gambling.
Gameplay and Prizes
The design of this gaming machine should be assessed in terms of appearance, convenience, settings and ease of management. The "Megawins" has an interesting design, which fully corresponds to the proposed game theme. The symbolism of the machine plays a big role in adding the first impression and in general opinion of the game. So here users will meet a wide variety of fruits. The game window for players will look like a real gaming device but with modern functions. The modern model is much more colorful, captivating and profitable.
From above there is a logo, which completely corresponds to a theme. In the same place, the player will find the custom settings. It shows the current time and also you can minimize or close the game. Next to the logo is a table of payments that opens access to the information section. Here the participant learns the rules and nuances of the game process and also the payout ratios.
All the elements here are quite comfortable and do not cause difficulties in managing the game. All keys with information windows are located at the bottom of the display. This gives the game design some additional harmony and a combination of all elements. In order to bet you need to use the "select coins" knobs. Nearby, there is a key that regulates the number of active lines. If a player wants to get the Jackpot, he needs to play at the maximum in. To do this, use the "bet max" key. To start the game, use the large key on the right. You can also use the autoplay feature. By the way, the gaming process takes place on 3 reels with 5 paylines. In the design of the game are predominant violet color and its shades. Overall, the control of the slot machine is quite simple; the appearance completely corresponds to the classical theme. When a profitable combination appears on the playing field, the player will enjoy a distinctive sound.
Features and Bonuses
Despite the gameplay is simple and there are no wilds or scatters, the game is very profitable. Furthermore, customers can benefit from the "Megawins" jackpot. For the main prize (1500 thousand coins) players will have to catch 3 identical pictures on an active line. You are welcome to try the"Megawins" slot for free without registration or downloads.