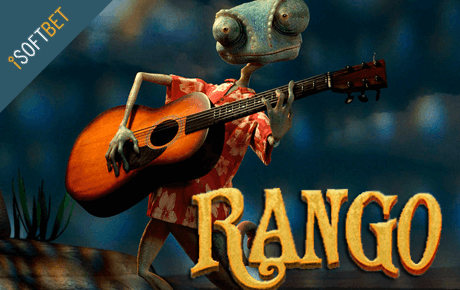 The Rango slot game is based on the same named movie plot. The company that had launched this slot iSoftBet. They are definitely experts in the creation of the immersive video slots. You will dive deeply into the enhancement of Rango like you have never done it before. This brightly-colored, immersive game will conquer the hearts and minds of those who are the gamblers and the movie-lovers at once. All the funny movie characters are presented here and with them you will never be bored.
The Gameplay of the Rango Slots
The Rango slot machine is as much immersive as you can ever imagine. First of all, you will choose the comfortable bet amount by increasing or decreasing the number of coins which are placed on each line. You can vary it accordingly to your current luck and budget. The button of the denomination is placed in the left corner at the bottom. Then you can vary the number of coins placed on each betting line with the 'Line Bet' buttons.
You can also choose the number of lines you would like to involve in the betting process by regulating it with an appropriate button. And after you are confident and comfortable with all your bets you should press the spin button and let the game begin. An automatic spin can be involved if you would like to spin the reels multiple times without stopping. You can try this game for free at the demonstration mode and you will definitely receive a lot of pleasure. If you really enjoyed the game then it's time to start the real-money betting.
Features and Bonuses Offered By Rango
The main gambling game is pretty simple and attractive.It requires only matching up the symbols within the lines. The game contains various symbols that substitute every special symbol within the particular line. You can also activate the free spin mode if you have two or more 'Rango' characters on the first reel. You have the 'Rango Badges' here too and they are responsible for activation 10 of free spins at once. The jackpot in this game is progressive which is also attractive for those players who love winning more and more each time. To obtain the Progressive Jackpot all you need to do is obtain five Progressive symbols within one line without wilds.