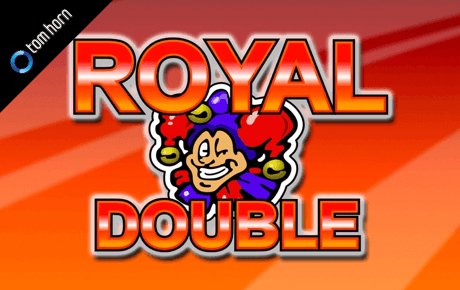 What can be more intriguing than a game designed as a tribute to classics? Of course, the game that stays faithful to traditions, yet, improves the core gameplay almost without changing anything. Such a thing could be told about Royal Double, an online arcade slot machine created by Tom Horn Gaming slots development team that really provides a true experience of old-school slot machines, yet, polishes the gameplay to the pitch-perfect one.
Royal Double – Be Dare and Rich
Here everything goes as it should be: a bright red background, a classic shiny neon screen and, of course, fruit symbols on reels that should be combined together in order to provide you with winning payouts. Being both tough and tense, thanks to music and overall design, it is also funny and engaging, delivering you literally hours, or even days of never-ending joy. Thus, if you are willing to taste a truly hardcore experience provided in a classic manner, and designed with a pure entertainment in mind, Royal Double is definitely for you. Now, why not to look at it closer and see why it is so interesting?
Royal Double Gameplay and Prizes
From the start, there are a lot of paylines comparing to other similar games that were made as a retro-tribute. To begin with, there are 27 of them, which may help you to build-up constant rows and columns of winning combination, and, as a result, big payouts. It is marvelous, since the game consists only of 3 reels divided into 3 rows to play around, which means you are truly limited with options here, so paylines save the day.
Along with that you can look at the paytable and find yourself quite interested in the fact that paybacks for symbols you collect are comparatively big for such a slot game, and, due to various combos you can make with them, the slot promises fair and long playthrough. On top of that, you can place a preferable bet and turn on the autoplay mode in order for the reels to start spinning for you, while you can just relax and watch the results.
Royal Double Features and Bonuses
As for features and bonuses, there are some here. From the start, Royal Double offers players classic wilds that will help to create enormous combinations. The second point are free spins that can be earned throughout the game flow. And the third major point is a 100000-credits jackpot that could be withdrawn only by those who are indeed lucky enough to go for it.