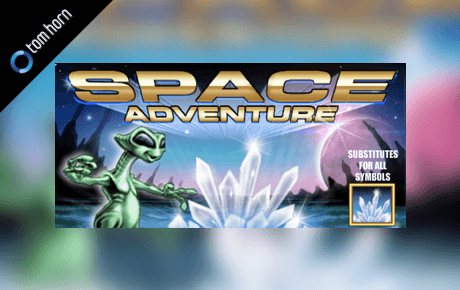 Extraterrestrial topic became an exploit, since old good 50s when science fiction tried to rise up in movies and became a spin-off to horror genre. Since then, people started talking about outsiders and invaders that are up to conquer our mother-planet Earth.
Space Adventure – Remember Dreaming, Reach the Stars
No wonder that a tribute game to those days might find its players within the gambler audience who have grown up within that culture, and Space Adventure is all about it. A shiny almighty gem that definitely came with its color out of space, space rockets, asteroids, even bits of soundtrack – everything here is done for the sake of creating a depiction of that time, like an echo from the past.
Being a video slot, Space Adventure also has a plenty of thematic animations that are given to you as rewards for successful spins, providing even more sense of old movies of those far-past times. Thus, it is time to check what this slot is all about, why it is worth playing, and for whom it was designed especially.
Space Adventure Gameplay and Prizes
As for core gameplay, Space Adventure is tough. In order to create a real feeling of a quest for a person who fights against outside invaders, the game itself should be difficult, even if it is an arcade slot machine. Thus, there are only 3 reels of 3 rows where you can play around, and 5 paylines that allow you to win. Along with that, you can always see the payout table on the background picture, which means you can check the symbols you want to collect the most. As for the symbols themselves, there are six of them, each of them stands for various prizes, except the wild one that costs nothing by itself, yet, acts as a replacer to other icons you receive through playthroughs.
Space Adventure Features and Bonuses
Despite the design, the atmosphere, and the sounds, the only thing that varies the gameplay is the wild symbol that was already described above. Aside from that, there are no bonus games, no score multipliers, or free spins, or anything like that, which means you are on your own within this tough quest of Earth protection.