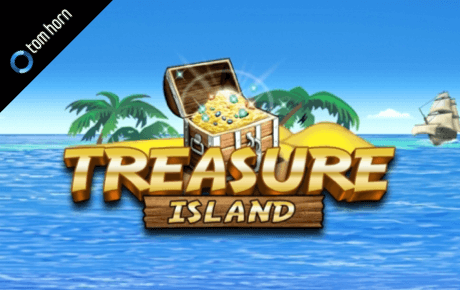 Treasure Island slot machine is one of those games, that can be enjoyed by experienced players, as well, as beginners, who have never played such projects before. Developers from Tom Horn gaming dedicated all their power, love and time to make a creative game with incredible graphics and an interesting soundtrack.
The player doesn't have to pay anything in order to enjoy the game. It has no registration and no download.The gamer can enjoy this project without making any deposits and without installing something on his device.
An inexperienced gamer can start playing the project with the power of demo version, that is included inside of the project. The player doesn't have to genius in order to do that, but he needs to understand, that with the use of this method, he will not have a chance to get real money out of Treasure Island online video game. If he really wants to get profit out of this game, then he needs to sign up through developer's website first. It's a standard procedure, after which the player will get his own profile with the ability to store all data and stats online on cloud drives. It's cool for situations, when the gaming session should be continued somewhere else outside of the home. In this case, the player will just have to sign in on another platform and all progress will be restored with the use of the internet.
Gameplay and Prizes
Treasure Island casino-game have typical rules for such game – the player will have to collect similar slots on the same paying line in order to increase the bankroll stats. He can do that much faster with the help of bonus system. Another great way to enjoy this project – is by launching it on the smartphone or tablet. It is the best way to enjoy the game, while being far away from home. The only difference, that you will feel – is the user interface. It adapts to the resolution of the monitor and can be controlled with the use of the touchscreen. It means the player doesn't have to plug in the keyboard or mouse kit, while he wants to play.
Treasure Island – it's not about gold Features and Bonuses
It is a 5-reel project with 15 paylines for the gamer to enjoy. It contains many ways to multiply the overall score, but the best is by collecting wild symbols and scatters. All of them land on the gaming field from time to time. The player can get up to 20 free spins. That bonus will be extremely helpful for situations, when the gamer wants to get the jackpot prize. It is the biggest possible reward in this project with then 15000 coins at stake. Any player can win it, if he will build his own strategy on how to bet properly.