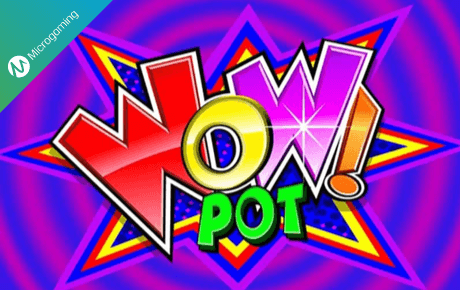 The fact that casino game players are losing interest in 3-reel slot play games with 1 pay line is becoming a norm rapidly. However, the 3-reel WOW Pot slot is an exception. The WOW Pot 3-Reel slot play is one of the best 3-reel online slot games among the myriad of slot games made by the Microgaming company for the casinos. It isn't made to simply provide you with the fun, you can get the value of your money. The WOW Pot online slot play, is a simple and progressive game.
Unlike some of the online casino slot game plays, it does not have the dazzling effects provided by the background. The graphics, sound, jackpot, and features are modest. The WOW Pot online casino slot has a fruity theme, that provides players with the serenity, not commonly associated with the casino games. Behind the beautiful facade of the themes, colors and music, you sometimes want to play online casino games without all the noise and buzz. Then the WOW Pot 3-reel slot play is the perfect game for you.
Gameplay and Prizes
The WOW Pot is a 3-reel online slot game with 1 pay line. It is not a video based slot. Hence, it does not contain scatters and there are no bonus rounds. However, it has some interesting symbols that are similar to other online casino slot plays. The cherries, single bar, double bar, triple bar, the sevensand the wow pot are the symbols.
There are quite a big number of very exciting prizes up for grabs in this 3-reel online casino slot game. One of them is the combination of two wilds (WOW symbol) and the 7s. the combination gives you 2,000 coins or 2x payout on the wild. Apart from the combination above, all other winnings require three symbols in a row.
Features and Bonuses
The only feature of the WOW Pot 3-reel online slot gameplay that acts as a bonus, is the WOW symbol. It is the only exception in this online slot play. The WOW symbol is like the WILD, collects the WOW symbol triggers and the jackpot which is progressive and relieving. There is a fixed coin of 0.50 intervals on the pay line, so you can increase your chances of high payout by increasing your bet. The WOW symbol substitutes any of the other symbols on the slot game to complete a winning combination. If a player collects one (1) WOW Pot symbol, the payout is multiplied by 2x; collecting two (2) WOW symbols multiplies by 4x and the three WOW symbol is the jackpot.