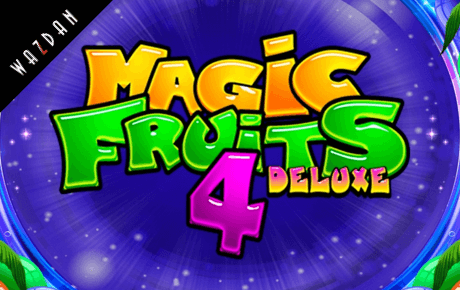 If something can be good at the beginning, mostly obvious that such a game will receive a sequel, and slot games are no exception here. Magic Fruits Deluxe, despite its simplicity and lack of powerful design solutions, became successful and quickly gained its fan base. Thus, no wonder that the Wazdan slots development team decided to continue the series and created Magic Fruits 4 Deluxe that works as an improvement to its predecessor. In this slot, everything looks familiar, just like in classics, yet, there are some major upgrades referring to visual design and some gameplay solutions. As a result, now all the gamblers worldwide have an option to choose between the classic slot that started the series and the new one, and decide which is better for each particular gambler.
Magic Fruits 4 Deluxe Gameplay and Prizes
The first major improvement to the previous game is the overall view. Now the players are moved to the aquatic scenery, where they still have to collect fruits. The screen itself also a bit bigger, and instead the 3×3 field, here gamblers have a chance to play on 4 reels of 3 rows. The number of paylines have also grown up to 9 in total, which means more combinations are to come. The third thing is that there is no wild symbol, yet, occasionally, each of symbols may fall out with a joker icon and be the wild itself. Aside from that, all the things are at their place. There is a hidden bonus game, a jackpot, and a traditional autoplay option that helps players to simply watch the process and relax while the payout grows.
Magic Fruits 4 Deluxe Features and Bonuses
As it was stated before, the most interesting thing is a constantly-changing wild symbol that appears out of nowhere as a joker side-icon on every symbol of the game, and helps you to build massive combinations. The second point is an option to multiply your score by filling up the screen with a repetitive symbol, whatever this symbol is. Once the board is filled with it and nothing else, your score rises according to the paytable. The third point is the bonus garden game where you have to choose between two boxes, and each of them hides a score multiplier. One of them is massive, the second is average. Choose it wisely, and you will be lucky. And the last point is a jackpot of 1,800,000 credits, which is really impressive, and only true fortune-seekers may find it out for their own good.