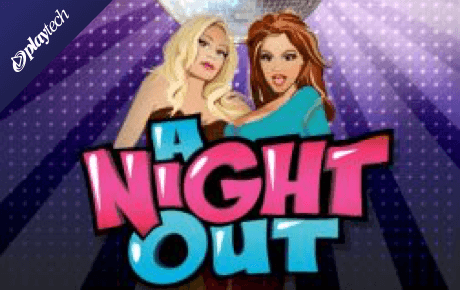 Nightclubs have their own charm, especially, when it comes to a club where everyone is glad to meet you and knows you. No wonder that such a topic is a good choice for a slot game. Yet, it is not enough to pick a good topic. The question is how you will present it. In case of Playtech, A Night Out slot is an atmospheric tribute to a classic visual novel and quest games that came from Japan in 80th. Anime-stylized girls' portraits, overall pixel-art design solution – this game looks just perfect if you are a true fan of good horrors and detective stories, and know well how exactly such parties might end. Still, in case of A Night Out, everything will be good and steady, yet, a tribute is a tribute, and the slot itself plays its role just good.
A Night Out Gameplay and Prizes
As for game flow, it is rapid. On 5 reels with 3 rows there can be up to 20 paylines, depending on your current bet. Once you set it, there is also an option to turn on the autoplay feature so that reels will spinning round and round in front of you. With a jackpot, multipliers, wild symbols and free spins, the slot will not let you get disappointed, offering hours of constant joy, feast and dances with adorable ladies ready to be a pair for you. Being a video slot, there are a plenty of cutscenes where you may see the club's interior and glow of soffits, and hear music playing.
A Night Out Features and Bonuses
A Night Out – Stay Stunning, Be Lucky
From the start, there is a wild symbol that allows you to make successful combos and looks like a mug of beer. Once you take it, the party becomes literally wilder and the winning cash grows. The second symbol required for good playing is a dance floor. Once you receive it, you are invited for a dance. Moreover, there is an option for you to take a companion here. There are six various ladies to choose from. Each of them is hot and pretty in her own way. Once you pick one of them, she rewards you with a certain amount of free spins from 3 to 20.
The second thing you should do is to offer your partner a good cocktail: what a gentleman can you be if you do not buy a drink for your girl? Again, here is another choice of six various cocktails, each of them has a hidden score multiplier that you receive after a pick. Score multipliers vary from 2 to 10, and only luck might help you to choose the best one. After the lady is invited and has her drink, the dance starts. The gameplay itself is similar to regular spins, with only few things changed: now each woman on reels is dancing, and you hear club music playing during the playthrough before you run out of free spins. In this way, the show goes on all night long.