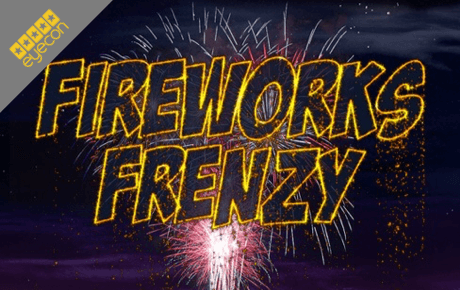 Many peoples from ancient times decorated their holidays with different fiery effects. First, it was bright bonfires, but then such ideas were perfected and as a result, fireworks appeared. Greeks and Romans for the holiday called «Lampadario» arranged illuminations with the burning of many lamps in honour of the goddess Minerva. It is well known that during the times of Alexander the Great, the Indians owned the art of decorating their holidays with such lights. In the ancient Slavs, many rites were associated with fire. Many scientists believe that gunpowder and fireworks appeared first in China. In this country, a similar show is very popular accompanying every holiday. The famous Eyecon Corporation every day is looking for ways to surprise its fans. One such is "Fireworks Frenzy" that is dedicated to ancient art. Here a user needs to find out how this process is arranged.
Gameplay and Prizes
In order to make a holiday bright and memorable, people buy and use fireworks that give positive emotions. As soon as the participant starts the game, the playing field is placed on the background of the night sky. This is evidenced by the stars that form the constellation. In the blue frame, there are 5 reels and 25 active lines on which various salutes are depicted. Above, a thematic logo is placed. Near we can see three sections that show the current balance, winnings and rates. In the opposite part is an informative control panel. Therefore, before starting the gaming process the player needs to visit the theoretical section, which is activated by the "?" button. Here is the table of payments, coefficients and structure of active lines. A long yellow button activates manual rotations. The autoplay feature is available for gaming at any time. However, pay attention that during automatic starts you cannot change game indicators. The "bet" and the "lines" button changes the rates and lines. If you want to enjoy silence, then turn off the sound by using the speaker sign. When all the steps listed are run, then spin and enjoy the game.
Features and Bonuses
"Firecracker wheels" fulfils the functions of a wild sign and acts as a substitute for other shortcuts that would complement a profitable combination. Unlike other Eyecon products, in this video slot all combinations with a wild symbol will be tripled. As for the scatter, it is represented by the picture "red cracker" and for 3,4 or 5 of these pictures each gambler will receive 15-20 free spins. There is also a risk-round that can be launched after each profitable combination. The round is popular among users because it allows doubling the last winning. To do this, you need to follow simple rules. However, if the player cannot do this, his/her winnings will be cancelled.