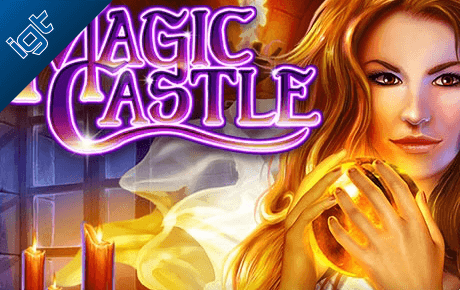 To attract the attention of the users, the developers of the game models create absolutely new and unusual emulators that have no analogues in the modern market. So, the company "IGT" decided to offer its fans an amazing story about the magical world. So, the "Magic Castle" will tell us all the secrets of magic. Using this knowledge in real life, the participant will be able to fulfill all his desires. Magic attracts people. But not everyone can master this dangerous art. But gifted people can see the future / past and also receive the answers from otherworldly forces. Get ready, this castle has many mysteries …
Gameplay and Prizes
After the game is loaded, the game field (5 reels and 40 paylines) that appears on the background of the mysterious room of the big castle will appear on the screen. Darkness, torches, books, a black cat and a magic book, they are the main elements of the graphics that create a magical atmosphere. Also, here will be the Princess Leonora, who knows hundreds of spells that attract luck and wealth. Thanks to the relatively dark background, all game symbols look brighter. At the top, there isa stylized name of the slot machine. On the opposite side, participants will find a convenient control panel. It has the same functions as other models of this provider.
To start the main draw, the client is asked to choose a bet according to his budget. For this action, the "line bet" key and its additional controls are designed. This indicator will be displayed in the window with the "line bet" inscription. Since all the lines here are active by default, the participant needs to start rotating. To do this, click on the large button. Pay attention to the other windows that display the balance and winnings also. In order not to get lost in the world of magic, we recommend the client to study a theoretical section that contains information about the symbols, lines and rules of the gaming machine. In the next section, we'll look at the features and additional rounds of the video slot.
Features and Bonuses
As you may have guessed, the sorceress's portrait has magical powers. First, the princess can replace all the simple images. Secondly, the payment for such a chain will be increased in several times. And finally, appearing on the drum, Leonora will increase the multiplier in x2-x10. Each magician has magical animals. Here, the wild cat and the wild wolf also have super abilities. Landing in cells, they will turn the simple elements into the wild ones.
A mysterious lock can appear in any cell. After that happens, the user will receive 15 free spins. Thus, you can win up to 150 such rotations. During each rotation, the multiplier will increase. During this round, real money will be played out.