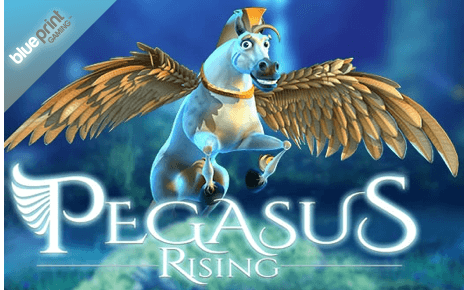 Old-world of Greece is known for the abundance of fantastic creatures as well as the glorious mythological gods that have gone down in history as the key heroes of mythological stories. Poseidon and Zeus are the two major Greek gods governing the life on earth and beneath water. The new slot machine by Blueprint Gaming has been inspired by exactly this kind of things. It major theme concerns such a fantastic creature as Pegasus, which is known to be the offspring of Poseidon and Medusa. The game is penetrated with the characteristic mythological atmosphere, which will not leave you indifferent in any case. If you are fond of stories based on far-back mythology, you will enjoy this game 100%, so keep reading the review to find out the details!
Gameplay and Prizes
The slot's gaming process is accompanied by 5(4) player launched reels and 40 paylines, but this is not the maximum as this number can be increased with the help of bonus elements. In such a way, you'll have plenty of opportunities to win huge prizes, while the jackpot in this slot has a generous size and amounts to 250,000 credits. This means that you will not only manage to find out more about the legendary Pegasus and a whole diversity of mythological gods, but also win a few valuables that can be unearthed in the course of the game process. Here you will encounter such key heroes as the parents of the white magical horse, as well as the almighty Zeus and monstrous Kraken in person. From the perspective of the animations' quality, this game definitely stands out, as all the characters are depicted brightly and vividly to make the imagery entertaining and joyful.
Features and Bonuses – Monstrous Jackpot and Incredible Bonus Elements in Place
As for the available in Pegasus Rising slot machine features, it should be noted that there is no registration option, so you can easily enjoy playing this slot online as long as you have good internet connection. Furthermore, the download opportunity is also inaccessible, but the game is compatible with diverse operational systems for your full convenience. One more feature is the accessibility of such functions as wild signs and chargeless spins. The Pegasus Rising slot game incorporates everything a player might need for a satisfying gameplay. The Pegasus icon serves as the wild and scatter symbols all at once. This way you will be able to substitute other tokens to land at reward-driven lines of icons. The monstrous jackpot at stake will add some drive to your victorious mood, even though you will not get a chance to play bonus rounds here.