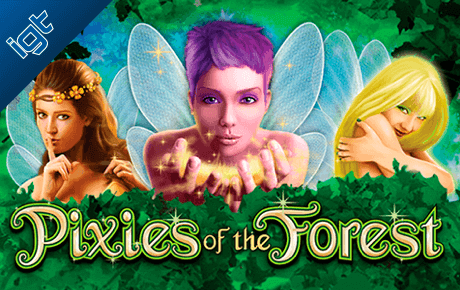 Pixies of the Forest online is for those people who believe in fairies, as you are going to see a lot of them in this project. Find a little bit courage to step inside of this place to see how wonderful those magic creatures are. The developers from IGT studio did an amazing job on drawing their own art for the game. You can tell that by the background image. It perfectly accomplishes the paytable and you can literally feel the atmosphere of this place. A magic thing is the fact that player can enjoy Pixies of the Forest whenever he/she wants. You do not need to install it on your personal computer. Its unique engine gives you an opportunity to play it on any portable device. That means, a mobile phone, a tablet or a laptop are perfect to launch the project. User controls are easy to get used to. Moreover, they are adaptive to any screen size. If you do not know if fairy tales fit you, try the free trial version. It has every basic element of the original game, except real money.
Gameplay and Prizes
Pixies of the Forest is a big game, so no wonder that it offers ninety-nine paying lines. That means you will have no problem with getting some interesting prizes. But before you step into woods, you need to do some manipulations with your money bankroll. Do you see a green section beneath the gaming reel? That is where you can manage your money value. Change the coin amount to increase or decrease your winning rate. Your total bet will depend on how much you are willing to risk. After adjusting all your settings, be ready to collect some lots. But do not forget that you can also use the "Auto Spin" function to play comfortably not only at home, but also outside of it. This function will provide automatic betting on each line. The player needs to set a specific number of times he/she wants the game to spin the paying reel. However, the gamer can still get money just like in a standard mode.
Pixies of the Forest – welcome to the wonder world
Features and Bonuses
Just like other projects, the slot machine pays you a lot of money for collecting matching lots on the same paying line. It is your main objective – find similar fairies and you are ready to play the jackpot game. Just do not forget that you need to do that as often as possible. In the case of combining at least three pixies logos within the same row, you will enter a mini-game where you can win a lot of money.