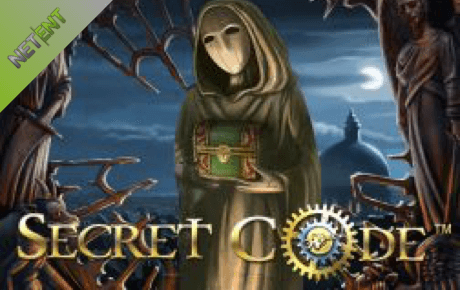 The secret occult communities of the Illuminati hid many aspects of their activities. There is even an opinion that the scale of their influence was so great that they could, at some times of their triumph, tacitly manage political processes. For sure the Illuminati had impressive treasures, because, as you know, without money there is no influence. The user is encouraged to intrude into the trust of members of the community and make his own profit out of it.
Gameplay and Prizes
In front of you is a five-reel slot with stately design and cutting-edge graphics. The game action takes place in the Gothic dungeons – the places of secret meetings of the Illuminati. So, there is a cold stone atmosphere of semi-darkness. Classic buttons for NetEnt products are decorated with a stylized finish according to the specified theme.
The table of payments by type of background imitates an old book with secret writings of the community. Among the symbols of the game you can find both quite expected rings with seals, amulets with ornaments of ancient nationalities, and images of hourglasses, which seem to remind us of the fleetingness of time, books – an integral attribute of wisdom, as well as the key in the well, the gold coin and the members themselves. The animation of the symbols is laconic and fast, so that the effect of not overloading the overall picture is achieved, as well as the acceptable dynamism of what is happening on the screen.
In addition to the classic buttons for betting and customizing game features, the Control Panel provides an option "View function", which allows you to familiarize yourself with the features of the bonus game. This very convenient solution will help the user to better navigate the process. To start the game, you must select the number of lines from 1 to 20, make a bet, after which you can rotate the reels. Collect the winning combinations, collecting symbols and bringing yourself closer to the moment when the secret code becomes available.
Features and Bonuses
You are waiting for free spins, if signs of fate point to this, showing you 3 or more gold coins. The bonus game is associated with the old key, which is present on the bonus symbol, which launches it. A bonus round can be started during the free spin bonus. The Secret Code mini-game will be finished as soon as you have used up all the keys. At the end of the bonus game you can risk all your earnings and increase it. The maximum earnings are 4 thousand coins. You receive payments for winning combinations only on paid active lines.