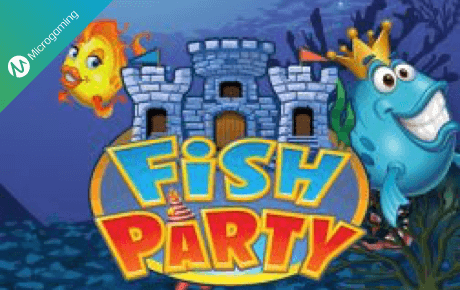 Have you ever considered yourself a lover of the whole sea? Your favorite movies are full of bright fish that swim across the ocean on epic quests? Or do you have a five hundred-liter tank full of salt water and live corals, a white sandy beach and other marine life? If this all sounds familiar, then this slot is just perfect for you. The Fish Party from Microgaming combines a delightful world of the ocean with a humorous twist that will suit every lover of the sea and an inveterate player. But what exactly does this game stand out about underwater adventures among other similar slots? It's all about bonus features. Let's take a closer look!
Gameplay and Prizes
When it comes to online slots, bonus features are the main feature that helps to figure out among the thousands of online games. While paylines and the number of reels are important, an experienced player knows that a large bonus can help with the game or vice versa, a combination of free spins, multipliers that increase winnings and mini games can turn ordinary slot game into something that will make you want to replay it again and again.
Mysterious sea depths were and still remain one of the favorite storylines that developers of gambling software use. What bonus features do you like? We really like the free spins and the ability to double your winnings with the gambling feature. Fortunately for us, these two functions are available in the Fish Party casino!
Features and Bonuses
In the Fish Party online free spins can be unlocked with an extremely important scatter symbol. Supporting the marine theme, the Microgaming attributed the role of scatter to a funny-looking shellfish. Its dark piercing eyes peer out from the shell, the word "scatter" is written in bright yellow letters below – it's impossible not to notice. As soon as this cute and slippery shellfish, the lord of the seas, falls three, four or five times, a round of free spins is activated. How many free spins can you unlock? Unlike some other slots, there is no fixed number of spins in this: the player can get from eight to twenty free spins.
Even better is the fact that our friend scatter pays a sum multiple of your total bet size! So two scatters will pay the total amount of your bets multiples of 1, while three scatters will pay two. If luck is really on your side and you get four scatter symbols, you will receive a payment of x20 of your bets. And what if five scatter symbols appear? How about x100 to your total bets? How can these bonus spins become even better? Simply: with symbols in the column and the ability to repeat a round of free spins. Like this!