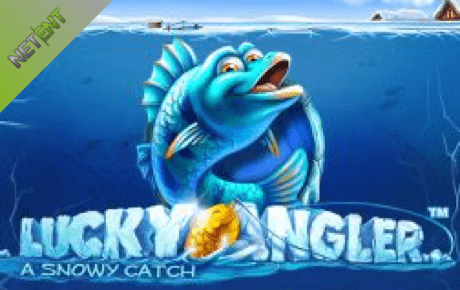 Lucky Angler is one of those games, where you can literally feel the atmosphere of the world, that creators wanted to represent. That's why it's so popular among players: visual representation, graphics and soundtrack are on the very high level. Game designers worked hard to deliver an exclusive project with an opportunity to win big prizes. Building unique universe is kind of thing, that slot machines of the early 2000s haven't even imagined.
Lucky Angler – don't catch cold
To enjoy the glory of Lucky Angler gaming process, a player doesn't have to go somewhere. He only needs to have some devices to connect to the internet. It can be not only a personal computer, but particularly any handheld gadget. For example, mobile phones, tablets or any touch screen player can launch this project easily. User interface perfectly adapts to any resolution. So be free to play the game anywhere you want.
A gamer can try it for free. Developers added the trial version for beginners. They can use major elements of the original project, but without permission to earn money. To get full access, gamers from around the globe must sign up on developer's website. Only then they can start playing within the same account on any device they have.
Gameplay and Prizes
The main object of Lucky Angler is frozen lake. To see what is inside of it, a player must configure his bankroll first. Right down to gaming reel, a gamer can find special panel, on which represented a whole majority of settings to use. To manage correct level on which gamer will bet on, he must use "Level" box. To change level, a player can use either left or right arrow plank. "Coin Value" represents the section, which is responsible for the amount of money you are willing to bet on each line within gaming reel. To see how big bet is, look on the left side of the screen. On the right gamer can see the exact number of coins he already has in his bankroll.
But don't forget about other options, that you can use. "Max Bet" will be extremely helpful in jackpot situation. It can put the maximum amount of money on every line in seconds. Only high risk will provide a chance to win big in this game. "Autoplay" is kind of a big deal. This function was represented for those gamers, who like to play on mobile phones, tablets and laptops. A game automatically puts your money at stake, when it's possible. Gamer only needs to specify the number of times for spinning the reel.
Lucky Angler – beware of angry fishes Features and Bonuses
Lucky Angler no download is a game, that has a lot of opportunities to fulfill your pockets with money. The gamer needs to do one thing – collect matching lots within the same payline. Major sticky symbols appear only on second and fourth reels. If gamer will trigger free spinning, then he can find new bonuses on second, third and fourth line. To activate jackpot, the player still needs to collect characters, but now it's about one specific symbol – redfish. Get five of them on the same row and you will receive two thousand coins.