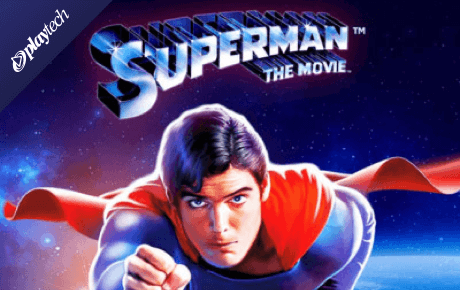 It is hard nowadays to find anyone who does not know about Superman. Yet, not everyone has really watched the original movie based on DC Universe's comics, and it is hard to believe that those who know indeed have read original comic series. Thus, no wonder that the Playtech development team, who are really big fans of superheroes topic, decided to make a slot based on the universe everyone loves so much and provided players with an opportunity to take part in the sequences of such a classic show as the first movie based on Superman story of 70th. With all the gameplay elements at place, this game provides a truly adventurous experience everyone will like a lot.
Superman the Movie Gameplay and Prizes
As for the bare gameplay itself, Superman the Movie stays faithful to classic. Being a video slot, it provides you with tons of epic animation, epic soundtrack and outstanding design based on original sequences. With 5 reels and 4 rows to play around and 100 paylines to make combos from, it contains a hidden free game feature, additional wild symbol and a massive progressive jackpot, which you can claim if you are lucky enough. Aside from that there is a traditional option for autoplay, which allows you to simply place your bet and watch the reels spinning. The minimum bet in this slot is 0.60, while the maximum is limited to 80 credits depending on an actual currency in use.
Superman the Movie Features and Bonuses
The first and obvious feature here is a wild symbol in a form of Superman 'S' red icon, which helps you to build up powerful combos. The next thing to mention is a hidden free game mode which provides you with free spins and sends you to Save the Day mission. Here Superman should defeat his villain base. With epic music on the background, you have to make combos of wild symbols, Superman, his friends and foes for the battle should go on until you win big cash and destroy the base with the last free spin to the ground. The more successful combos you claim, the more damage is done, and the higher winnings are yours, and this lasts until the very end. And the third feature is a score multiplier, which helps you to build up more cash from both regular spins, wild symbols and free game.