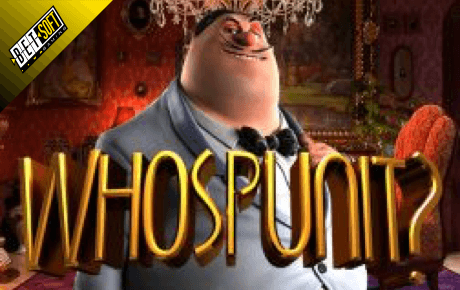 If you ever read detective stories, then you might have wanted to become sleuth. The "Who Spun It" casino is a perfect way to make your dream come true! Developers from the Betsoft studio made an impossible job of delivering true three-dimensional experience to life with unique engine that is full of special effects and gorgeous detailed characters. They all create unique story, full of intrigue and exclusive content. It doesn't mean you can't play this game on mobile devices. Creators made a simple user interface, which easily adapts to the screen size. So, if you have a mobile phone or tablet, you can continue your journey into the sleuth world with portable gadget. Some gamers like to play outside of their homes, for example in the public transport. Everyone can try this game for free with trial version. It contains a reel spinning and can provide a cool evening for a beginner, who has never played such games before. But for experienced users, there is a real game, which will be started after registration through the developer's site. It will provide even a chance to see all stats on accounts saved by cloud drive.
Gameplay and Prizes
There is only one way to start this game – by spinning the reel. However, you need to complete some procedures before you do that. First of all, just like in other games, you need to manage coins amount you are willing to put on your paying table. You need to act like a true detective, so don't forget to build your own strategy on how you want to win money by finding out who is guilty. To increase or decrease the amount of bet money, the gamer can use "Choose Coin" option on the bottom part of the screen. In the right corner, you can also find some functions to change lines and betting per lines. All of them help you to customize your character's bankroll. That's awesome opportunity for those who want to win big. After completing all that, the game starts with a spin of the reel. If you do everything right, then the game begins and you will start earning some money. You need to use maximum betting for hot stakes. This simple function will give you a chance to not bet step by step, but instead just make a maximum betting on every line with a single click. Of course, what a modern game can exist without an "autoplay" option? It delivers a unique way to play this slot machine. By using it, you will have a chance to simplify gaming on portable devices.
Who Spun It – someone called Sherlock Holmes?
Features and Bonuses
All specifications of the "Who Spun It" gambling are similar to other slots, except one unique mini-game, called "Detective Mode". You can enter it every five minutes. The only requirement is clue coins. Combine them to get free opportunities to spin the reel. Collect as much as you can so you can get a good score to win a really big prize.