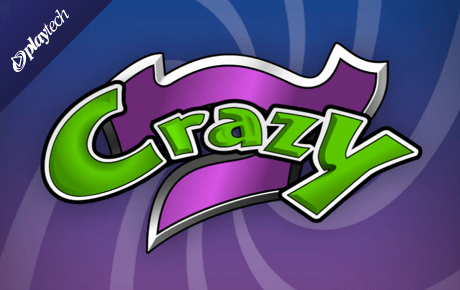 Playtech Company is known for its wide user audience with its amazing game models. The provider offers customers a variety of stories and stories, but despite this, the user sometimes can enjoy a "classic" model that was in the gaming halls. One of such slots of the company is "Crazy 7". For a long time people believed that each figure has different abilities. The figure "7" is considered a talisman of luck and wealth. You can test this theory in a new video slot and also get generous payouts.
Gameplay and Prizes
This gaming machine combines a standard storyline and modern payment methods with additional options. Also the manufacturer has added qualitative modern graphics so the video slot is popular among players. As we said earlier, today players can find different games with unique stories. But sometimes we want to remember the past so we choose "classic" slots that do not have complicated rules.
The online game "Crazy 7" does not have a specific location in the background. It is made in the form of a purple cloth that highlights the bright details of the interface. Also, there constantly appears "figure 7" which reminds the player of the main theme of the game. In order for the gameplay to be more convenient, the developers have rendered the paytable to the main screen. It is placed near the logo and tells the player about all the symbols and coefficients. This is convenient because the player does not need to spend time studying the theoretical section. In the center there are 3 reels and one line of payments. Additional fields inform the user about his current bet and balance. The control panel of the video slot is simple and does not have unnecessary functions. To put the pick on the round, you need to use the "bet one" key. Also you need to set the denomination of the coin. The developers added three options for starting the rotation:
Bet max launches a round with a maximum bet;
Spin starts the round with a single rotation;
Autoplay activates the automatic rotation function.
This video slot meets all the requirements of users. A perfect addition to the stylish graphics is the music accompaniment. You are guaranteed to like this model in our online casino!
Features and Bonuses
The gameplay of the slot game is very simple. After the competitor has exposed all the parameters he needs to run the rotation and wait for the prizes. For this, three identical pictures should appear on the screen. Each symbol has its own coefficient which determines the payment. You can find this information in the payout table. Despite the fact that this is a "classic" model that does not have bonus features, developers have made the main game mode profitable. Profitable chains will appear very often therefore the player has a high chance of getting real money. By the way, the main prize is 400 bets.