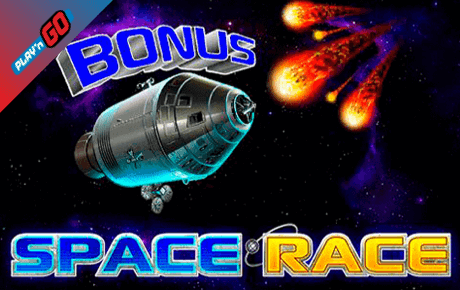 Every person always asks themselves: what is Cosmos? It is difficult for a human to find words to tell about Space. The subjects of space exploration are quite in demand. This fascinating plot has repeatedly laid down in the basis of modern fantasy films and slot machines. Play'N GO, which not so long ago presented to the public a unique video slot called Space Race, did not stay aside. The exclusive slot machine demonstrates all beauties of the open space, introduces brave astronauts and natural phenomena.
Gameplay and Prizes
By visiting this online game, you can get a lot of useful and previously unknown information about working at space stations. The design of the machine emphasizes the storyline, allowing the player to get incredible impressions. So, drawing of all prizes on the slot machine will take place in open space with millions of stars. Considering this unusual design of the video slot, it is not difficult to guess that its main colour is black. Also on the limits of the online game, there is a chance to meet with the original animation accompaniment.
There is also an exciting musical support for the slot machine, taken from famous movies about space adventures. Thanks to the dynamic melody, everything that is happening on the monitor will seem to a player very realistic. The composition of the extraordinary Space Race included 20 lines. It is on their vast spaces that players will try to build a paid combination. Virtual travels in the expanses of the Space Race video slot can begin only after the questions regarding the parameters of the drawing are resolved. To determine how many lines the player wants to see during the main round, it will be enough to press the Lines button. But in order to introduce the desired stake size, you should use 2 keys. The first is value coin, the second is coins.
After all the indicators are selected, the player can activate the rotation. Based on his/her preferences, he/she can do it in 2 ways. For example, if he/she wants to control the outcome rally independently by constantly pressing the buttons, then he/she should use the manual method (Spin). Also, you can use the autoplay option. The green paytable is very useful, as all the theoretical information is here.
Features and Bonuses
If the player catches 3 bonus symbols (the rocket) on the field, then the system will immediately launch the prize round. The drawing will take place on an additional screen. There will be sectors in which the player will launch the rocket. Then the meteorites rain will begin. If this natural phenomenon fails to knock down the rocket, then the player will not only get a good payout, but will also go on the next round, where he/she will also have to shoot at the cells. The prize stage will continue until meteorites hit the rocket.