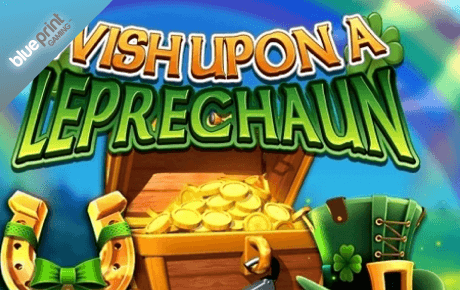 You have known many tales and stories about these small and cute men in green clothing and with red hair. They are walking on the rainbow and collect gold from all over the world. And now you have a chance not only to look after them, trying to guess their secrets and reveal their mysteries, but also to join their gang and start earning gold with them together! Bright sound effects will help you concentrate on the game better. The same time, visual effects in this video slot game will give you an opportunity to pay all of your attention to this bright video slot machine!
Gameplay and Payouts
This video slot game can offer you many interesting special features, so prepare for the gambling session that you will never forget! This is a slot with a traditional grid and a wide range of bonuses. Entering the game, players will be able to see five reels and three rows in height on the interface. Together they form the 15-spaced grid and can let people collect all possible winning combinations in several seconds. It is a traditional grid for modern video slot games, so you will feel yourself comfortable gambling with this slot machine. There are 20 paylines in total in this slot game. They are not fixed, and you may change their amount manually in the game. To change the amount of lines, simply look for the "plus" and "minus" buttons on the bottom of the interface! Choose the amount of winning combinations, that is optimal for you and you will like this gambling sessions more than other video slot games for sure. An Autoplay option is also available for players. Turn it on before the start of the first gambling session and you will be able to gamble with 10 or 100 automatically starting rounds! The minimal bet in the game is 20 pounds for a full spin of reels, while the maximal bet per one full spin of reels will be 500 pounds!
Features and Bonuses
Infectious Wilds it is the first gambling feature that you will meet in this video slot game. The sense is that each wild symbol on the interface will be able to active re-spins in the game. Simply play rounds, you have already played once more and you will never regret about the gambling session, where you have not won money! The second feature option it is a They Think It's All Clover. Such an option can introduce the expanding wild symbol on the fifth reel. It will cover all the reels with one big wild symbol and it will increase chances of the player to get a winning combination for sure! The Wild symbol does not only work as a substitution to all other playing cards in the game, but also help you to get more profitable winning combinations complete quickly. The third additional feature is a Colossal Spin – three reels will be replaced with one extra big and profitable paying icon. Spin Streak will activate re-spins in the game as well. Boost Bonus will make your income several times bigger!