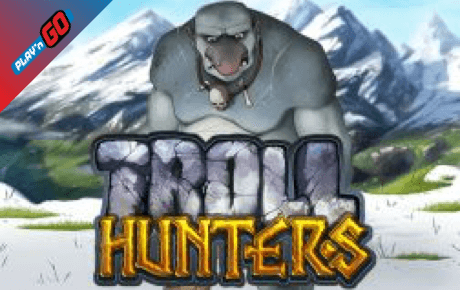 For the first time these creatures appeared in the Scandinavian mythology. Later, they migrated to the legends of Europe and Asia, but in different countries the trolls had different appearances. Sometimes they are giants, or you can hear legends where trolls are small creatures that hide in caves. But as a rule, such legends tell about trolls as big and evil monsters that prey on humans. Such motifs are often used in films, but we know that from time to time they appear in virtual gambling. Thanks to the employees of Play'n Go, you can join the brave hunters, find a troll's den and win real money!
Gameplay and Prizes
The image of the troll is very often used in literature, cinema, animation, music and computer games. Play'n Go decided to use this idea in a new video slot that is filled with an atmosphere of adventure and great pay. As soon as the game window appears on your screen, you will notice the unusual structure of the field with symbols. Here it has 25 cells in 5×5 format. The background is a mountain landscape. This is a unique place where the snow is located near the green grass and beautiful flowers. On the left side of the screen, gamers will see a tablet where all winning combinations will be recorded. Nearby you will see the size of the last win and a section with additional multipliers that increase prizes.
The panel with control keys and additional information windows is located at the bottom of the game window. Trolls are tricky and powerful monsters that are waiting for you every step of the way, so we recommend visiting the theoretical section and learning the instructions. Now you need to select the appropriate bet size (from 0.2 to 40) by pressing the appropriate key. All bet sizes are placed on separate buttons, so this will not be a problem. Start and Autoplay are two buttons that start the rotation.
Features and Bonuses
Gameplay is dynamic and exciting. So, single and double pictograms can form mixed combinations. Wild (golden fleece) is the only special character in this slot machine. It has awesome payout rates and also complements combinations from other images.
The bonus round is the Free Spins series with additional options. At the beginning of each Bonus round, a picture appears under the reels positioned vertically. If during the round you manage to free this column from all the pictures, then the free rounds will begin. During free spins the player will see pictures from another set. In addition, you get extra spins if the troll appears on the screen. This character helps to win real money and have fun.
We always offer slots in a free demo mode that does not require deposits and risks. Use this chance to develop a betting strategy or play for fun!