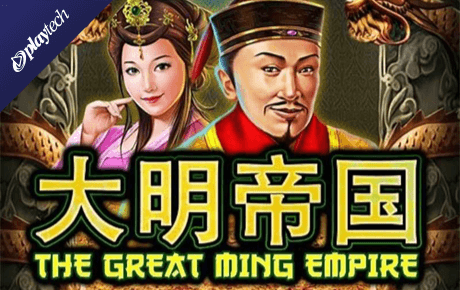 Many studies have been devoted to the origin of the Chinese, but the problem remains unresolved. We do not know who their ancestors were and where they came from. This is probably why gaming machines developed based on Chinese legends and legends are popular among users. Exotic landscapes, famous historical figures, folk heroes of China will tell you about their history.
Gameplay and Prizes
The plot of the slot-machine is the history of the Ming dynasty. Representatives of the dynasty occupied the imperial throne for nearly 300 years. The rulers of China worried about the prestige of the country. In the time of this dynasty, trade flourished in China. The Imperial Court has increased wealth. The dynasty did not cope with the difficulties because there were no skills to carry out reforms. The player is invited to immerse himself in this interesting period.
From the first moment of the game the emperor meets his wife. The playing field looks like an imperial palace. The main background of the field is stylized as Chinese silk. On the vertical, Chinese lanterns were connected to the chains, which mean the corresponding lines. Chinese motifs are reflected in every detail of the design. The animation in the video slot at a high level. Particularly beautiful screen during a combination of 5 identical symbols. Matched to the game, the Chinese melody serves as the final touch in creating the national color in the online game.
In the Playtech machines, the buttons are decorated in a general style. To the left is the "info" button which directs the player to the help section. Next to it is the "line" button with which you can set the number of lines in the game. The "Bet Max" button sets the maximum bet option. To play in the automatic rotation mode, you need to use the corresponding function. Financial information (the size of the bet and the winning winnings) is displayed on the central scoreboard. By the way, there are 5 drums and the same number of play lines. Pay attention to the turbo mode, which experienced players can use.
Features and Bonuses
Also offered are the symbols Wild (palace) and Scatter in three varieties (vase, scroll and crystal). Wild is paid for itself, and also replaces the images of the emperor and his wife in combinations. Note that it can not be used in place of any other elements. Scatter. Three, four or five of these items caught on the neighboring drums open access to the prize round. In the round "The Treasure Room" you will find yourself on the additional screen, which shows a room with various objects. You will need to choose any three of them. Everyone will bring some payment. If you are in this draw thanks to four or five bonus pictures, the winnings will be calculated with additional coefficients x3 or x10.